« Back To Blog Home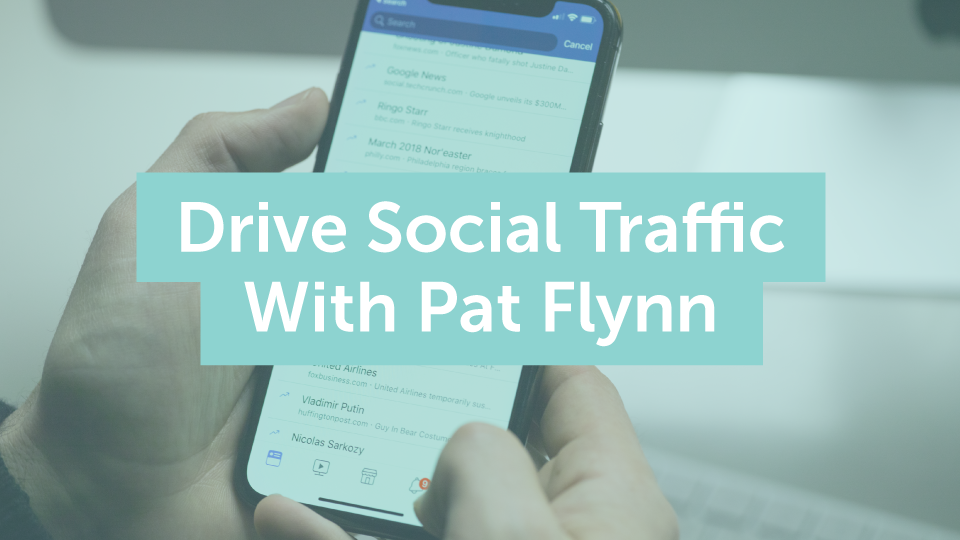 "Social traffic envy"
It's a real thing.
There's this sense of shame that comes over a lot of us when someone asks:
"So how much social traffic does your content get?"

It's like asking, "So, does anybody even like you?"
...Or: "Do you secretly suck at writing interesting content?"
...Or: "Why don't you let me judge all your flaws?"
The way I see it, you've got two options when it comes to this mortifying question.
1. You can keep hiding from it AND change the subject. Cuz that's not awkward. 👀
OR...
2. You can watch this webinar and learn how to get 192% more traffic to your content.
End the plague of humiliation...
Join Nathan Ellering + Patt Flynn from Smart Passive Income in some mind-blowing, high action training on "How To Plan A Social Schedule That Drives 192% More Traffic."

Here's what you'll learn when you watch the video:
How to build a solid social strategy using the "three tiers of success" method.
How to create social messages that get MORE clicks, engagement, and traffic back to your content!
AND how to optimize your social strategy for every social network based on industry best practices.
Stop losing sleep over your social strategy...
And start driving 192% more traffic to your content.